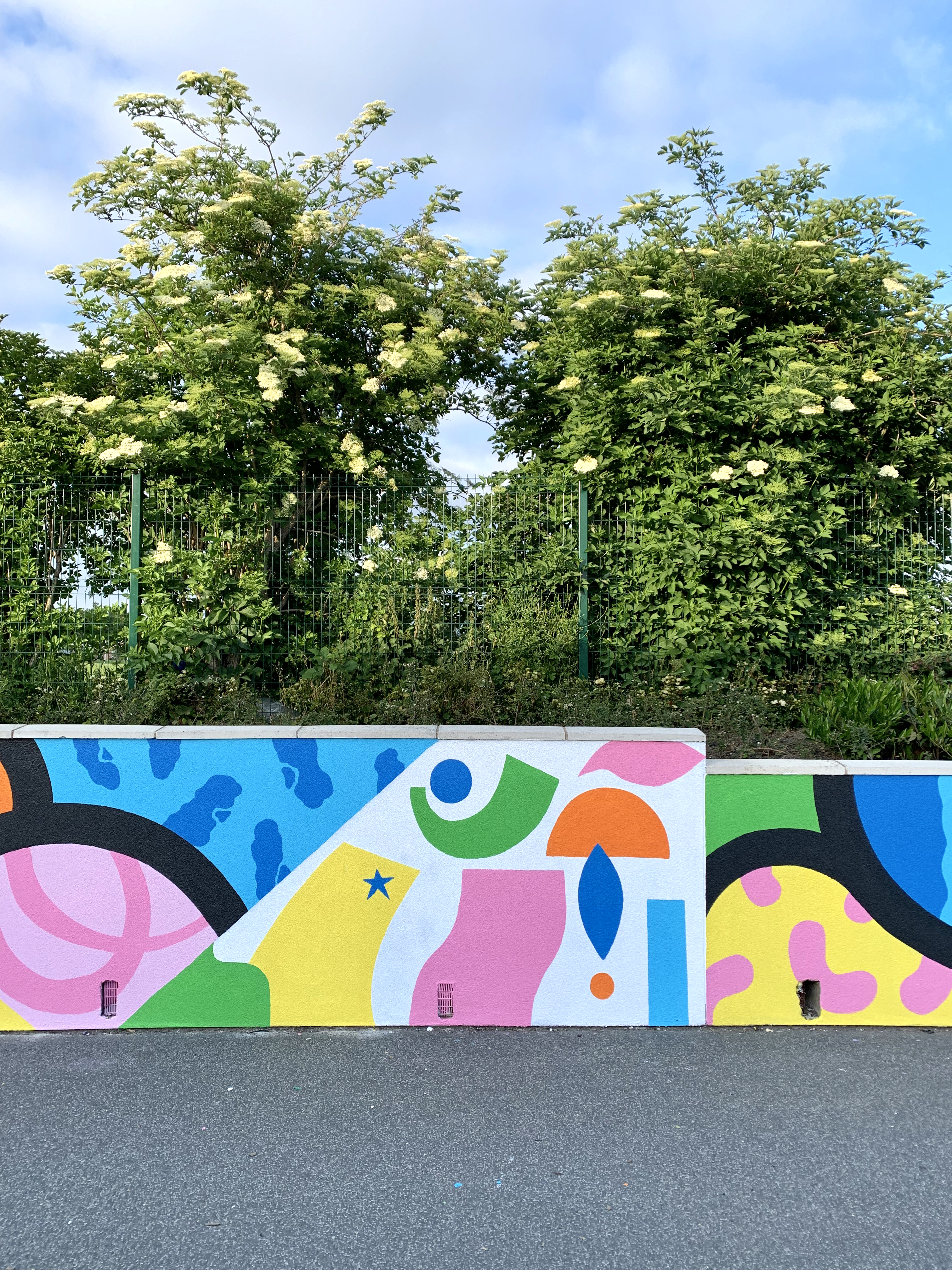 Communicolour, Leeds : Project 2
Working alongside Communicolour, in association with Wellspring Academy Trust, I am developing a series of outdoor murals at a local Leeds based school. The project intends to transform dull grey spaces into exciting and interactive environments that capture children's imaginations and spark creative learning and play.

Designed and installed in collaboration with Marcus Method, this 25 metre long mural is one of a series of installations at the site.

All the shapes and patterns are inspired by the school site, while elements of the colour palette are taken from the school's logo.