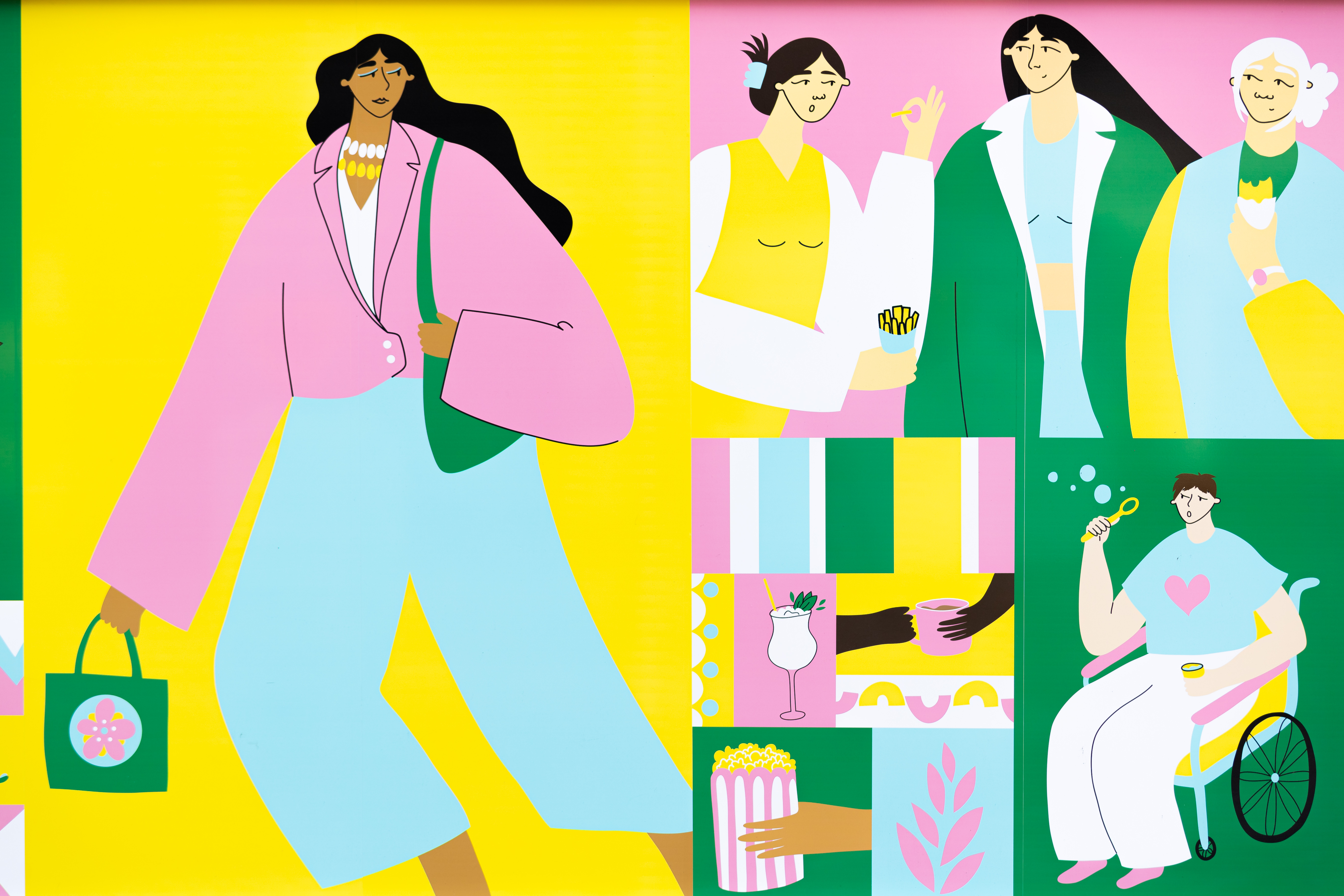 Leeds City Centre, Yorkshire


I was commissioned by Leeds City Council together with Leeds BID and the management teams at Victoria Gate, Victoria Quarter, and Trinity Leeds Shopping Centre. My designs were used to transform seven empty shop units into vibrant and colourful murals aimed at welcoming returning visitors to the high streets. Some reached over six meters high!

The pandemic has impacted retail areas across the country leading to an increase in empty shop units in Leeds. The project aimed to transform the highstreet in time for non-essential retail re-opening in March.




Every element within my design has a direct link to Leeds. After reading the brief I felt that the people who make up our community were integral to the project and wanted to ensure that they were the main focus. The character design of each person is based upon the people who have walked past me while I've been drawing on location on Briggate. Symbols scattered between the characters represent the variety of bars and cafes the city has to offer. The abstract shapes and patterns are inspired by the local architecture. People are shopping, busking, going for a stroll, sipping on a cup of tea and catching up with friends. My design aims to embody Leeds as a thriving community and a welcoming place to live, work, and shop.

Photographs by: Hove & Co